Same as it ever was
|
home

Back pages


Back pages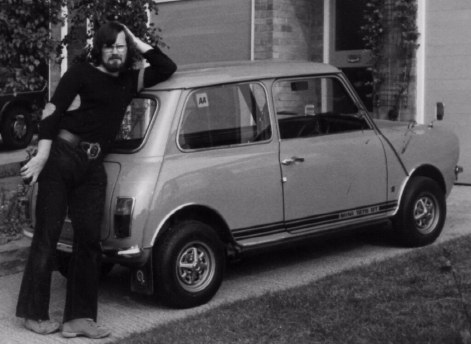 March 1, 1958
As was the style back in the olden days, they were traveling with supporting acts. As I recall they were an English pop "star" Gary Miller, a new comedian trying to break through
Des O'Connor
and The Tanner Sisters. None of these made any impact then or now.
But Buddy Holly and The Crickets, what a concert, what a talent. When they broke into "Maybe Baby", a big hit in the UK at the time, the 4500 crowd in attendance went wild. They may have even slashed a few chairs, also a trend at the time. Buddy Holly was a supreme talent, he could both sing and play guitar very well. But his greatest talent was a songwriter, both words and tunes. Listen to virtually any song he wrote and it takes you back to the time when we did not carry guns and despite the threat of the "Bomb" we were all so much happier then. To me it was a gross oversight when MTV or VH1, whatever published their list of "100 most shocking moments in Rock and Roll" without even a mention of Buddy's death. The plane crash that killed Buddy Holly, the
Big Bopper
and
Richie Valens
was to me, and many others
The Most Shocking Moment in Rock and Roll.
If Buddy had lived, I am sure he would still be a big influence in the music industry. His music will never die.
Lycos MP3 Search

Artist or Song Name: